The Elliott Bay Book Company, Sat, January 12, 3:00 PM – 5:00 PM PST
Women of Color Writers in the USA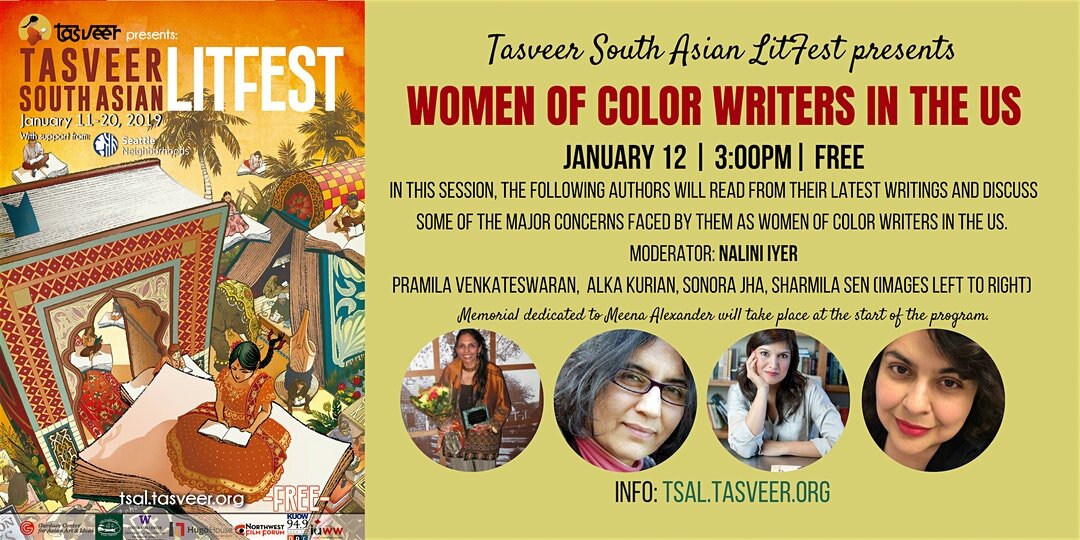 Description
In this session, the following authors will read from their latest writings and discuss some of the major concerns faced by them as women of color writers in the US.
Pramila Venkateswaran (India/US): The Singer of Alleppey (2018)
Sharmila Sen (India/US): Not Quite White (2018)
Alka Kurian (India/US): A Bitter Inheritance (novel-in-progress)
Sonora Jha (India/US): The Wolf Who Cried Boy (novel-in-progress)
Moderator: Nalini Iyer is Professor of English at Seattle University where she teaches postcolonial literature. She has co-edited/co-authored Other Tongues: Rethinking the Language Debates in India (2009); Roots and Reflections (2013); and Revisiting India's Partition (2016). She was recently appointed Editor of South Asian Review.
Pramila Venkateswaran (India/US): The Singer of Alleppey (2018)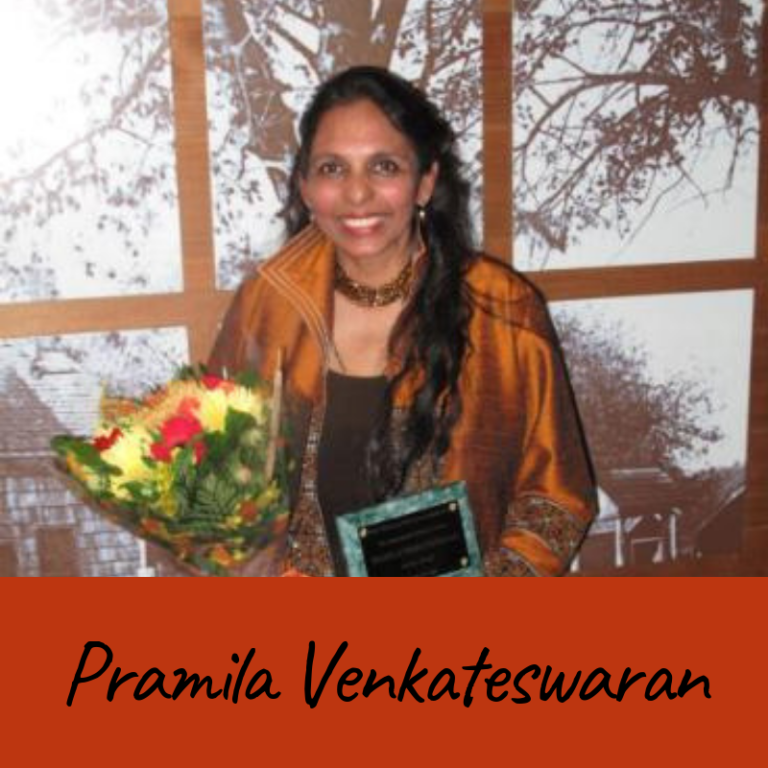 Pramila Venkateswaran, poet laureate of Suffolk County, Long Island, is author of Thirtha (Yuganta Press, 2002), Behind Dark Waters (Plain View Press, 2008), Draw Me Inmost (Stockport Flats, 2009), Trace (Finishing Line Press, 2011), Thirteen Days to Let Go (Aldrich, 2015), andSlow Ripening (Local Gems, 2016).
Her poems have been published widely in the United States, Canada, and India in journals such as Prairie Schooner, Ariel: A Review of International English Literature, Atlanta Review, and Kavya Bharati, and in award-winning anthologies, such as Indivisible: An Anthology of South Asian American Poetry.
She is Professor of English at Nassau Community College (SUNY), is actively involved in giving workshops and readings across Long Island and beyond, and is the co-founder of Euterpe, the poetry venue in Emma Clark Memorial Library. She is the co-director of Matwaala South Asian diaspora poetry festival. Her latest book is The Singer of Alleppey (Shanti Arts, 2018).
Sharmila Sen (India/US): Not Quite White (2018)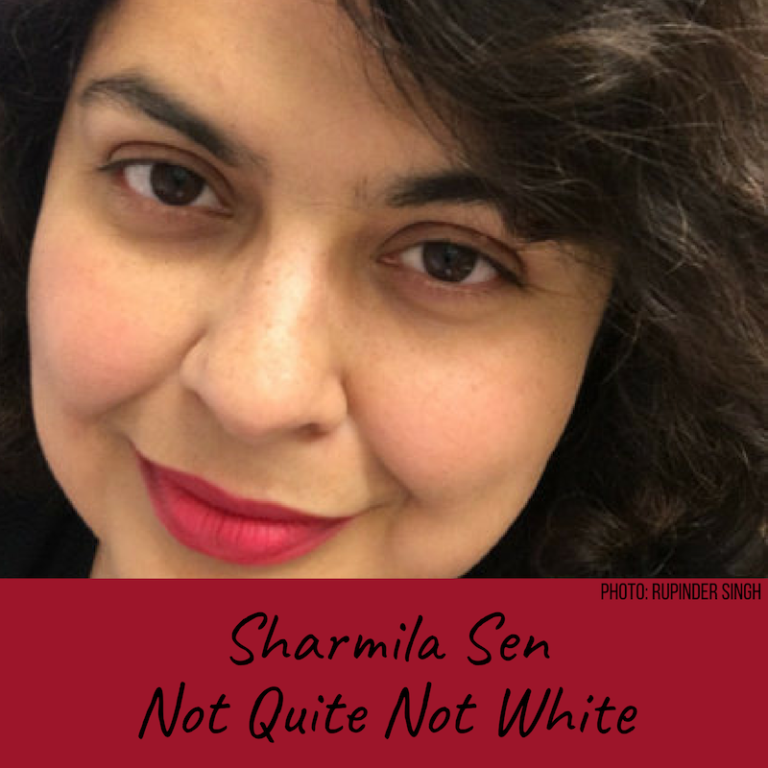 Sharmila Sen grew up in Calcutta, India, and immigrated to the United States when she was twelve. She was educated in the public schools of Cambridge, Mass., received her A.B. from Harvard and her Ph.D. from Yale in English literature. As an assistant professor at Harvard she taught courses on literatures from Africa, Asia, and the Caribbean for seven years. Currently, she is executive editor-at-large at Harvard University Press. Sharmila has lived and worked in India, Pakistan, and Bangladesh. She has lectured around the world on postcolonial literature and culture and published essays on racism and immigration. Sharmila resides in Cambridge, Mass., with her architect husband and their three children.
Not Quite Not White
At the age of 12, Sharmila Sen emigrated from India to the U.S. The year was 1982, and everywhere she turned, she was asked to self-report her race – on INS forms, at the doctor's office, in middle school. Never identifying with a race in the India of her childhood, she rejects her new "not quite" designation – not quite white, not quite black, not quite Asian — and spends much of her life attempting to blend into American whiteness. But after her teen years trying to assimilate–watching shows like General Hospital and The Jeffersons, dancing to Duran Duran and Prince, and perfecting the art of Jell-O no-bake desserts–she is forced to reckon with the hard questions: What does it mean to be white, why does whiteness retain the magic cloak of invisibility while other colors are made hypervisible, and how much does whiteness figure into Americanness?
Part memoir, part manifesto, Not Quite Not White is a searing appraisal of race and a path forward for the next not quite not white generation –a witty and sharply honest story of discovering that not-whiteness can be the very thing that makes us American.
Alka Kurian (India/US): A Bitter Inheritance (novel-in-progress)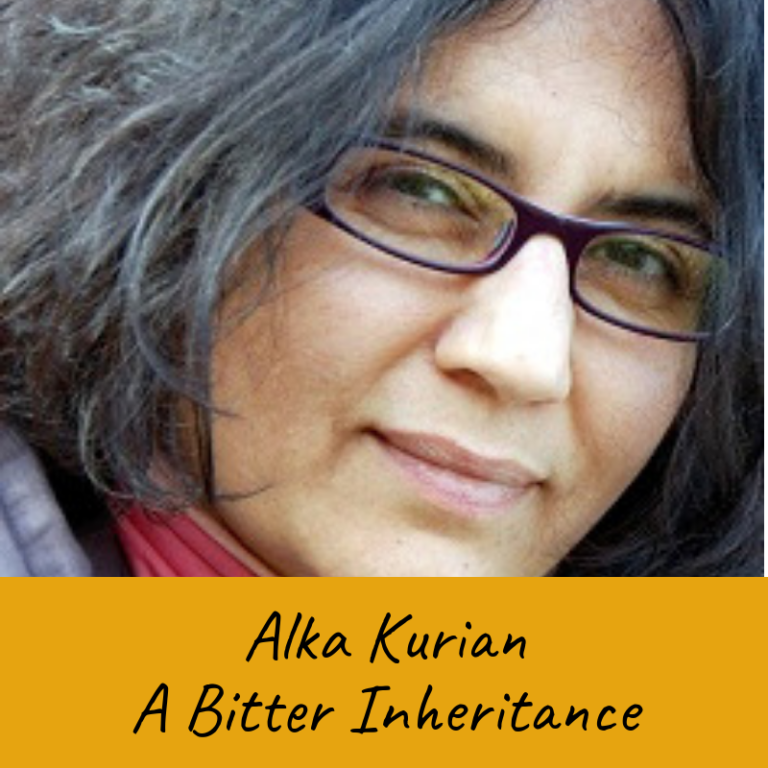 Alka Kurian is an American-British-Indian academic and writer. Born and raised in India, she taught French at a small, northeastern university in England for fifteen years. Tired of the triangulation of a woman of color teaching a first world language to first world students, she switched her career to postcolonial literature and film. She is interested in surfacing in her writing the grittiness of the lived reality of professional South Asian women in the diaspora, something that tends to get swamped under racial or model-minority stereotypes.
Set in England wracked by Brexit and the social and political turmoil that ensues, her novel manuscript A Bitter Inheritance is a story of Maya's struggle to flee from her brilliant but abusive husband Siddhartha. Vicariously living through his wife and daughter Ria, forcing them to excel and perform way beyond their human capacities, Siddhartha buckles and cracks under the weight of his narcissism, fear, and self-imposed social ostracization.
Sonora Jha (India/US): The Wolf Who Cried Boy (novel-in-progress)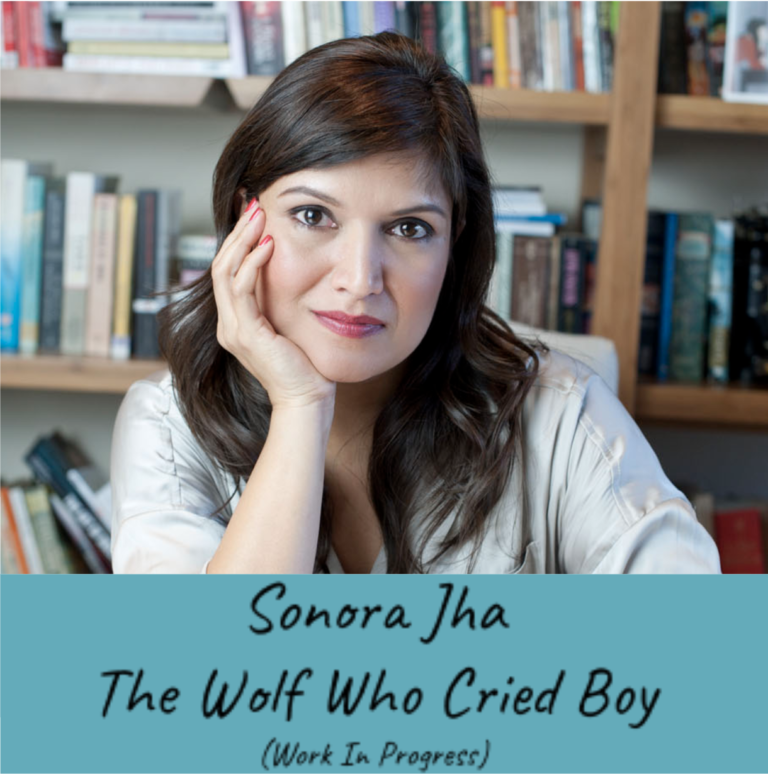 Sonora Jha was born in India, where she had a successful career as a journalist in Mumbai and Bangalore before moving to Singapore and then the United States to earn a Ph.D. in Political Communication. She is now a professor of journalism at Seattle University. Her first novel, Foreign, brought together her work as a journalist, an academic, and a creative writer. She is the 2016-18 Writer in Residence at the Richard Hugo House and is an alumna and Board President for Hedgebrook Writers' Retreat. She is currently writing a book of essays about how to raise a feminist son and is working on a second novel. Sonora lives in Seattle.
Sonora Jha will be reading from her novel-in-progress: The Wolf Who Cried Boy