Wapda & 4th of February
 Screening Room(CC3), Cascadia Community College, Bothell, Wednesday, Nov 5th, 3:00pm
WAPDA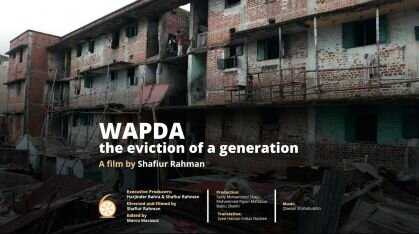 What is a home? Can a home be a dangerous building? Can it be a country which does not accept you? A thousand people, including women and children, were evicted one night in May 2013 from a run down and dangerous building in the Mirpur area of Dhaka, Bangladesh.  They were thrown out onto the streets along with their belongings without any housing arrangements. They have remained by the roadside for more than a year. These Bihari people belong to a community whose history is tainted in Bangladesh. They are regarded as war traitors. The wider Bengali community not only reminds them of that tainted history but excludes them from mainstream life.

Bangladesh/2014/37mins
Director: Shafiur Rahman
Bengali with English subtitles
Shafiur Rahman develops projects around social and political issues. He shoots, directs and produces.  Based in London, Shafiur's co-produced docs on various aspects of Bangladeshi society have won several awards at international film festivals. His main interest now in films involves issues around gender, labour and human rights. He founded Six Oranges and has a freelance attachment to it. Projects for Six Oranges have involved filming in Libya, Italy, France, Malta, South Africa, USA and Poland. Whilst his films have concentrated on Bangladesh, Shafiur has a  long attachment with South Africa and is currently working on a project about apartheid South Africa. Shafiur also takes a keen interest in art and particularly street art.
4th Of February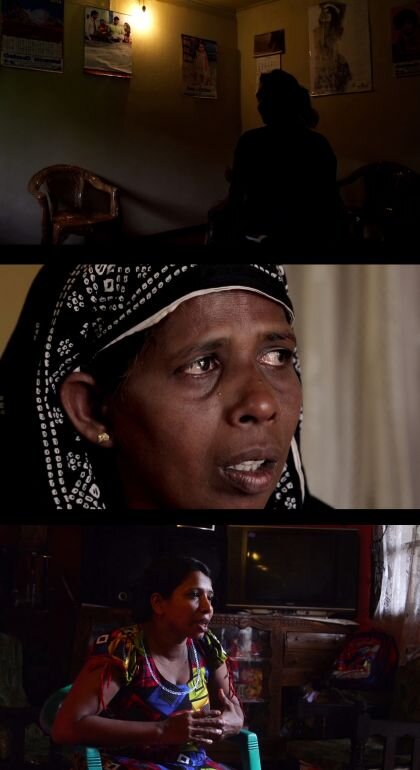 The documentary is woven around the stories of three Sri Lankan women – Rizana Nafeek, the young Sri Lankan housemaid charged with killing an infant in her care and beheaded in Riyadh, The runaway maid who ended-up a victim of sex trafficking, now living with HIV and the mother of four – desperate to find employment abroad – who finds herself trapped by the very regulations the State has introduced to 'safeguard' families of migrants.

Srilanka/2014/30mins
Director: Nadya Perera
Sinhala and Tamil with English subtitles
Nadya Perera, born in 1981 hails from Colombo. In 2003 she enrolled in a film appreciation course at the National Film and Television Institute of India (FTII), which she discovered quite by chance while on scholarship for a BA (Economics) in Pune. She is the director of two short fiction films and several advocacy videos. In 2008, Nadya worked as the translator and assistant to Italian director Uberto Pasolini (Producer 'Full Monty') in his directorial debut 'Machan' shot in Sri Lanka and Germany. With an MA in Development Studies from the International Institute of Social Studies in The Netherlands, she is constantly looking for innovative ways to combine her twin passions – storytelling through film, and understanding issues of social justice. At present she works as an independent film maker and researcher in Sri Lanka and is working on her first feature screenplay.