Roxy Cinema, Renton, Sun, Nov 9th, 12:00PM
Without Shepherds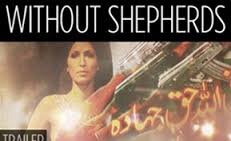 Six bold people navigate the dangerous waters of Pakistan's current crisis to discover a new tomorrow: a cricket star starts a progressive political party, a female journalist goes behind Taliban lines, an ex-mujahid seeks redemption, a trucker crosses dangerous territory to feed his family, a supermodel pushes feminism through fashion, and a subversive Sufi rocker uses music to heal. Filmed by a team of Americans and Pakistanis over two years, Without Shepherds cuts through alarmist media depictions of the country to celebrate the bravery of its people.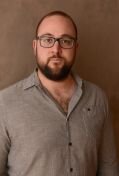 Pakistan/2014/90mins
Director: Cary Mcclleland
Hindi with English subtitles
Cary McClelland is an artist and human rights advocate. He recently worked with Google and WITNESS to launch YouTube's Human Rights Channel, dedicated to giving voice to citizen journalists around the world. Before that, his work spanned Africa, the Middle East, and East Asia. He has trained former child soldiers to be television journalists in the Eastern Congo, directed conflict transformation programs in liberated East Timor, worked alongside opposition activists in Zimbabwe, and worked on advocacy programs in Egypt, Syria and Burma. He has a BA in Screenwriting from Harvard, a Masters in International Affairs from Columbia, and is pursuing his JD at Stanford, where continues to dedicate his work to building bridges between cultures.
Accolades
Winner Brooklyn Film Festival