Seattle Asian Art Museum, Seattle – Saturday, April 26th – 12:00 PM
Youth Voices @ Aaina
Youth Voices is a platform for South Asian youth to express issues about their identity. A platform like no other, it provides a safe space to discuss issues of identity, sex, abuse, love without judgement.
This year we are excited to welcome Majd Baniodeh to Youth Voices. Majd will share her story and journey with us, and then lead a panel which will discuss the role of youth, art and peace in today's world.
Majd Baniodeh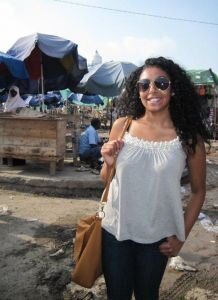 Majd moved to Seattle from the West Bank, in 2005, in search for both educational and professional opportunities. Majd coordinated several cultural and fundraising events for the Seattle University campus. While a student at Seattle University, Majd demonstrated a dedication to raising awareness about the Palestinian-Israeli conflict and helped build workshops that foster love, tolerance and equality. She gained her professional experience over the years from having served as the Program Coordinator for Young Women Empowered, where she helped shape the mentorship/leadership program and helped create networking and fundraising events. Majd was an integral part of the success of USAID/AED Project AIDE in Djibouti, where she helped interpret dialogues, documents and conversations for data collection and research purposes. Majd is currently the Program Engagement Manager for the World Affairs Council. The Council provides opportunities for everyone in Greater Seattle to be global citizens by advancing a deep understanding of international events and culture. Majd develops and executes events and programs that bring the informative perspective of international experts to the area Majd aims to build a career in the international relations field and holds a Bachelor of Arts in International Studies and Women's Studies from Seattle University.
Yasmin Christopher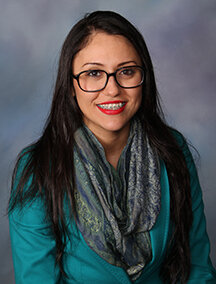 Yasmin Christopher is a 3rd year law student at Seattle University School of Law. She is currently a legal extern with the Honorable Judge Mary Yu in King County Superior Court, a former law clerk with the U.S. Attorney's Office and former policy fellow at the Polaris Project, an organization that takes a comprehensive approach to human trafficking, based in Washington D.C. She is also a board member at OneAmerica, a local immigrant rights non-profit, a national delegate for We Belong Together, an organization that advocates for immigration rights as a women's equality issue, the president of the Middle Eastern and South Asian Law Student Association, and an honorary International Ambassador to the Bangladesh Work Camp Association, an organization that works to foster quality cultural exchange experiences in her native Bangladesh. Yasmin also lends her voice and personal story to raise awareness about human trafficking. She was a part of a King County Metro Bus public service announcement campaign in 2013 and has traveled the state giving lectures on her family's experience and possible public policy improvements on the issue. In March of 2014, her and her Aunt, fellow survivor Khurshida Begum, co-founded ASHHO, a training organization that provides relevant and comprehensive trainings in an effort to strengthen Washington State's community response to Human Trafficking and other forms of human exploitation. In addition, Yasmin has donated her time and artwork to various fundraising events through her collaboration with the Refugee Women's Alliance and the International Rescue Commission that work to provide direct services to trafficking survivors here and abroad.