The Elliott Bay Book Company, January 12, Sat, 12:00 PM
Race & Gender in South Asian American Literature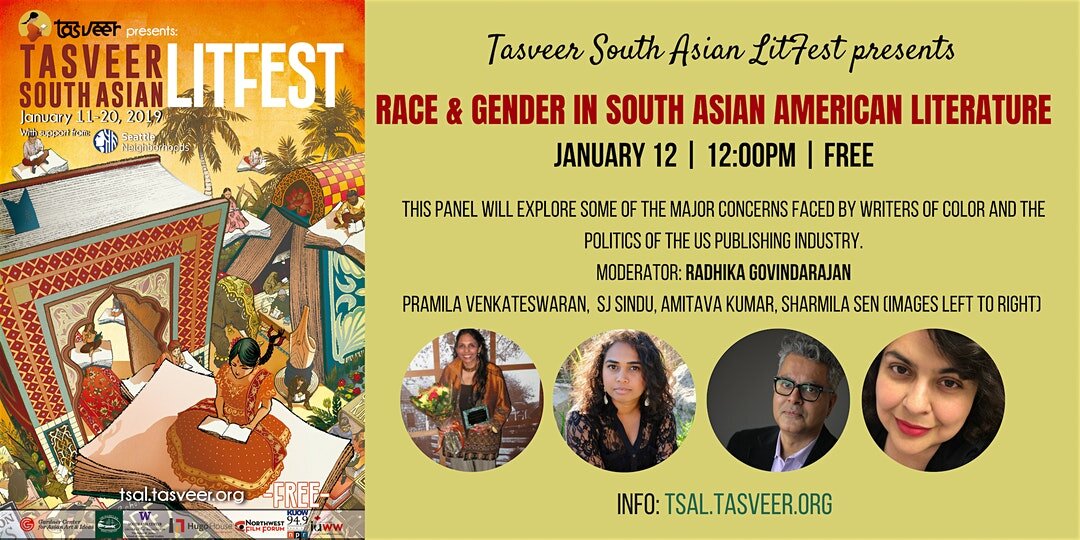 This panel will explore some of the major concerns faced by writers of color and the politics of the US publishing industry.
Panel members:
Amitava Kumar, Sharmila Sen, S J Sindu, Fatima Farheen Mizra, Pramila Venkateswaran
Moderator: Radhika Govindarajan is Assistant Professor of Anthropology at the University of Washington, Seattle, where she teaches human-animal relations, agrarian and environmental studies, religion, and South Asia. She is the author of Animal Intimacies (2018).
Amitava Kumar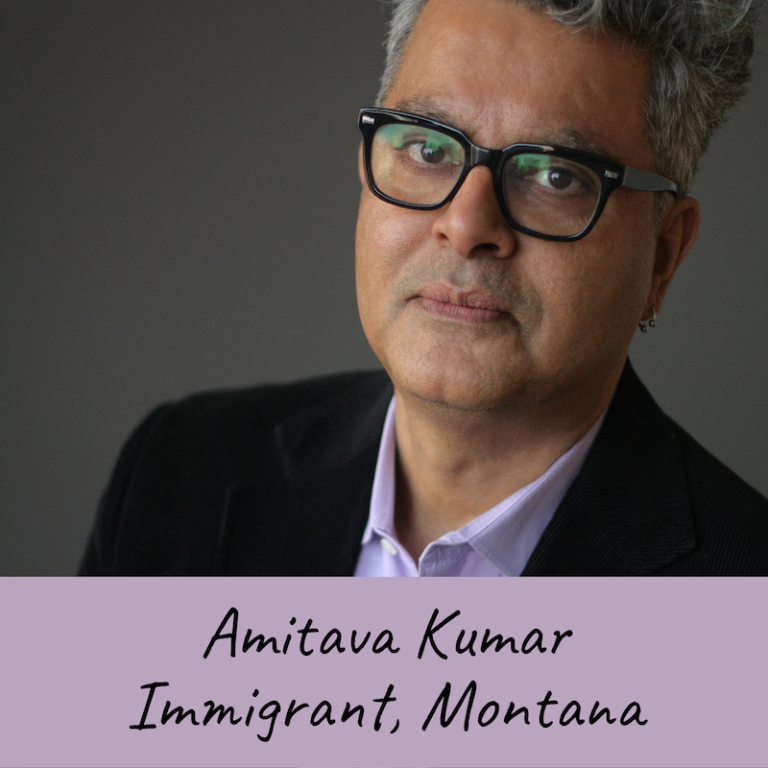 Amitava Kumar is a writer and journalist. He was born in Ara, and grew up in the nearby town of Patna, famous for its corruption, crushing poverty, and delicious mangoes. Kumar is the author of several books of nonfiction and a novel. He lives in Poughkeepsie, in upstate New York, where he is Helen D. Lockwood Professor of English at Vassar College. In 2016, Amitava Kumar was awarded a Guggenheim Fellowship (General Nonfiction) as well as a Ford Fellowship in Literature from United States Artists.
Immigrant Montana
The young man is Kailash, from India. His new American friends call him Kalashnikov, AK-47, AK. He takes it all in his stride: he wants to fit in–and more than that, to shine. In the narrative of his years at a university in New York, AK describes the joys and disappointments of his immigrant experience; the unfamiliar political and social textures of campus life; the indelible influence of a charismatic professor–also an immigrant, his personal history as dramatic as AK's is decidedly not; the very different natures of the women he loved; and of himself in and out of love with each of them. Telling his own story, AK is both meditative and the embodiment of the enthusiasm of youth in all its idealism and chaotic desires. His wry, vivid perception of the world he's making his own, and the brilliant melding of story and reportage, anecdote and annotation, picture and text, gives us a singularly engaging, insightful, and moving novel–one that explores the varieties and vagaries of cultural misunderstanding, but is, as well, an impassioned investigation of love.
Sharmila Sen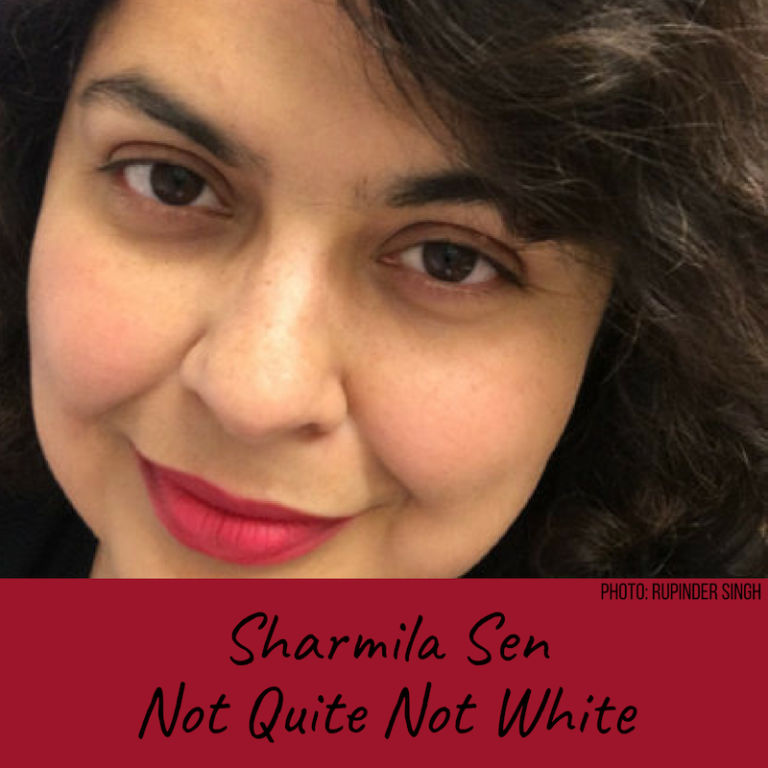 Sharmila Sen grew up in Calcutta, India, and immigrated to the United States when she was twelve. She was educated in the public schools of Cambridge, Mass., received her A.B. from Harvard and her Ph.D. from Yale in English literature. As an assistant professor at Harvard she taught courses on literatures from Africa, Asia, and the Caribbean for seven years. Currently, she is executive editor-at-large at Harvard University Press. Sharmila has lived and worked in India, Pakistan, and Bangladesh. She has lectured around the world on postcolonial literature and culture and published essays on racism and immigration. Sharmila resides in Cambridge, Mass., with her architect husband and their three children.
Not Quite Not White
At the age of 12, Sharmila Sen emigrated from India to the U.S. The year was 1982, and everywhere she turned, she was asked to self-report her race – on INS forms, at the doctor's office, in middle school. Never identifying with a race in the India of her childhood, she rejects her new "not quite" designation – not quite white, not quite black, not quite Asian — and spends much of her life attempting to blend into American whiteness. But after her teen years trying to assimilate–watching shows like General Hospital and The Jeffersons, dancing to Duran Duran and Prince, and perfecting the art of Jell-O no-bake desserts–she is forced to reckon with the hard questions: What does it mean to be white, why does whiteness retain the magic cloak of invisibility while other colors are made hypervisible, and how much does whiteness figure into Americanness?
Part memoir, part manifesto, Not Quite Not White is a searing appraisal of race and a path forward for the next not quite not white generation –a witty and sharply honest story of discovering that not-whiteness can be the very thing that makes us American.
S J Sindu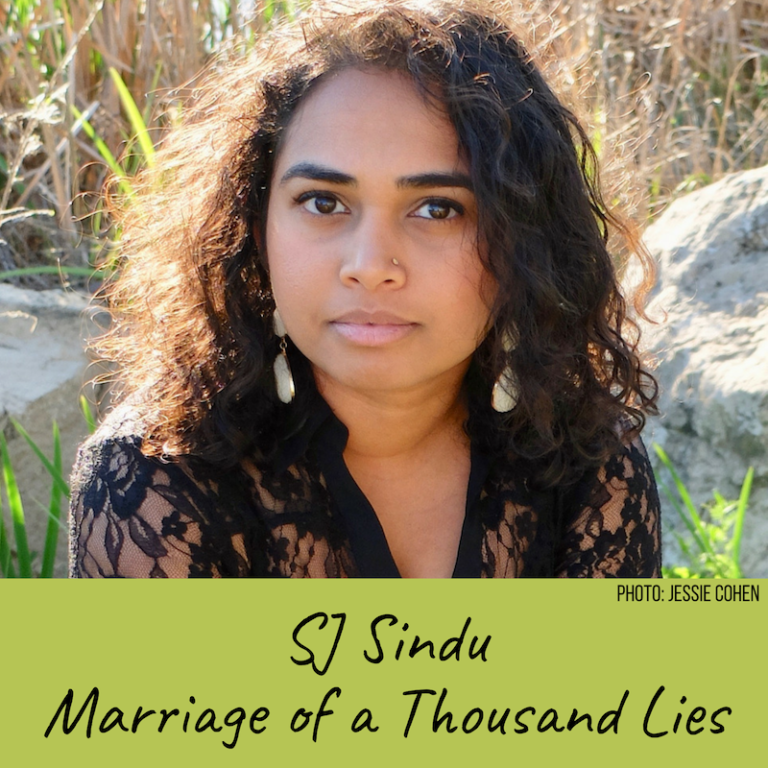 SJ Sindu was born in Sri Lanka and raised in Massachusetts. Sindu's first novel, Marriage of a Thousand Lies, won the Publishing Triangle Edmund White Award for Debut Fiction and the Golden Crown Literary Society Award for Debut Fiction, was selected by the American Library Association as a Stonewall Honor Book, and was a finalist for the Lambda Literary Award and the VCU First Novelist Award. She is also the author of the hybrid fiction and nonfiction chapbook, I Once Met You But You Were Dead, which won the Split Lip Press Turnbuckle Chapbook Contest. She holds an M.A. in Creative Writing from the University of Nebraska-Lincoln and a PhD in Creative Writing from Florida State University. Her work has been published in Brevity, LitHub, the Los Angeles Review of Books, The Normal School, Fifth Wednesday Journal, and other journals and anthologies. She teaches creative writing at Ringling College of Art and Design.
Marriage of a Thousand Lies
Lucky and her husband, Krishna, are gay. They present an illusion of marital bliss to their conservative Sri Lankan–American families, while each dates on the side. It's not ideal, but for Lucky, it seems to be working. She goes out dancing, she drinks a bit, she makes ends meet by doing digital art on commission. But when Lucky's grandmother has a nasty fall, Lucky returns to her childhood home and unexpectedly reconnects with her former best friend and first lover, Nisha, who is preparing for her own arranged wedding with a man she's never met.
As the connection between the two women is rekindled, Lucky tries to save Nisha from entering a marriage based on a lie. But does Nisha really want to be saved? And after a decade's worth of lying, can Lucky break free of her own circumstances and build a new life? Is she willing to walk away from all that she values about her parents and community to live in a new truth? As Lucky—an outsider no matter what choices she makes—is pushed to the breaking point, Marriage of a Thousand Lies offers a vivid exploration of a life lived at a complex intersection of race, sexuality, and nationality. The result is a profoundly American debut novel shot through with humor and loss, a story of love, family, and the truths that define us all.
Fatima Farheen Mirza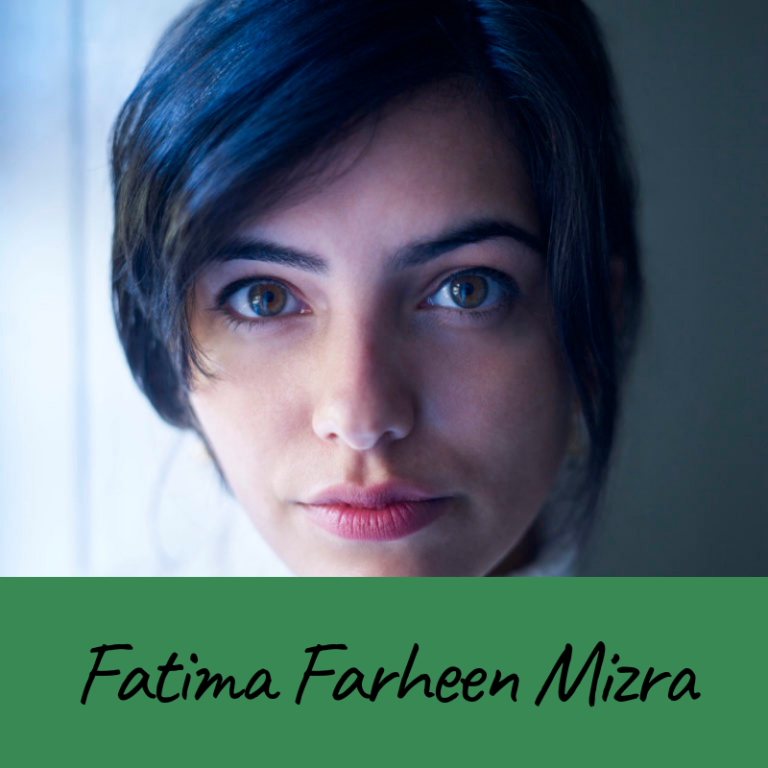 Fatima Farheen Mizra was born in 1991 and raised in California. She is a graduate of the Iowa Writers' Workshop and a recipient of the Michener-Copernicus Fellowship.
A Place for Us
The first novel from Sarah Jessica Parker's new imprint, SJP for Hogarth, A Place for Us is a deeply moving and resonant story of love, identity and belonging.
As an Indian wedding gathers a family back together, parents Rafiq and Layla must reckon with the choices their children have made.
There is Hadia: their headstrong, eldest daughter, whose marriage is a match of love and not tradition. Huda, the middle child, determined to follow in her sister's footsteps. And lastly, their estranged son, Amar, who returns to the family fold for the first time in three years to take his place as brother of the bride.
What secrets and betrayals have caused this close-knit family to fracture? Can Amar find his way back to the people who know and love him best?
A Place for Us takes us back to the beginning of this family's life: from the bonds that bring them together, to the differences that pull them apart. All the joy and struggle of family life is here, from Rafiq and Layla's own arrival in America from India, to the years in which their children — each in their own way — tread between two cultures, seeking to find their place in the world, as well as a path home.
A Place for Us is a book for our times: an astonishingly tender-hearted novel of identity and belonging, and a resonant portrait of what it means to be an American family today.
Pramila Venkateswaran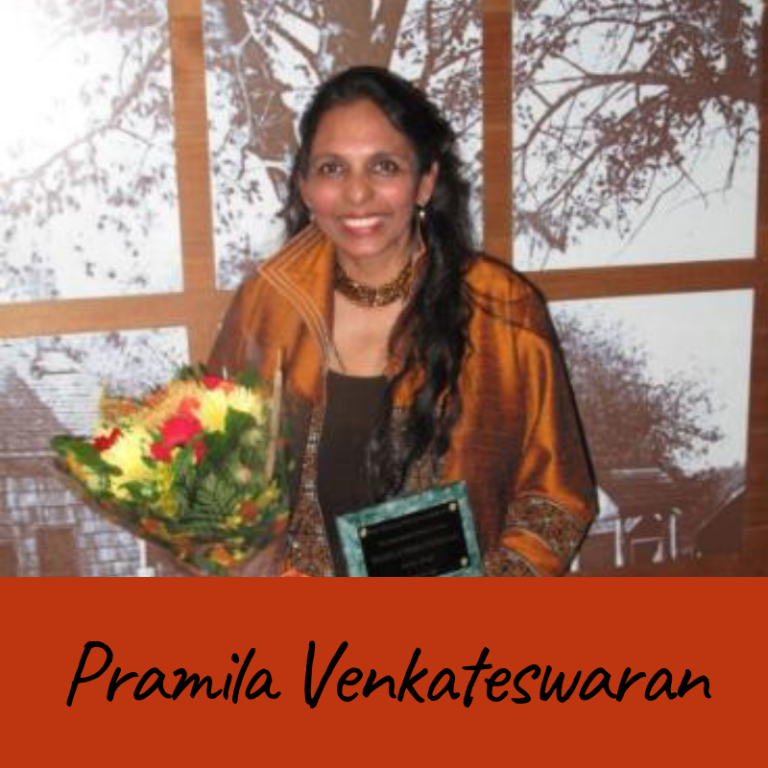 Pramila Venkateswaran, poet laureate of Suffolk County, Long Island, is author of Thirtha (Yuganta Press, 2002), Behind Dark Waters (Plain View Press, 2008), Draw Me Inmost (Stockport Flats, 2009), Trace (Finishing Line Press, 2011), Thirteen Days to Let Go (Aldrich, 2015), andSlow Ripening (Local Gems, 2016).
Her poems have been published widely in the United States, Canada, and India in journals such as Prairie Schooner, Ariel: A Review of International English Literature, Atlanta Review, and Kavya Bharati, and in award-winning anthologies, such as Indivisible: An Anthology of South Asian American Poetry.
She is Professor of English at Nassau Community College (SUNY), is actively involved in giving workshops and readings across Long Island and beyond, and is the co-founder of Euterpe, the poetry venue in Emma Clark Memorial Library. She is the co-director of Matwaala South Asian diaspora poetry festival. Her latest book is The Singer of Alleppey (Shanti Arts, 2018).